Wednesday, December 8th, 2021
6:30-9:00pm at the Jean Cocteau Cinema
Secrets to Successful Dating: Dating Dilemmas
The weather outside may be frightful, but watching The Holiday with a cocktail at the Jean Cocteau is delightful! Hosted by dating coach Wendi Schuller, this event will talk through classic Dating Dilemmas and how to avoid them. Come drink, chat, meet new people, and watch a movie with us! Space is limited, so be sure to get your tickets today!
Co-parenting is not an easy path. For couples preparing to go through a divorce, or for already divorced couples working together to create a safe, consistent co-parenting arrangement, there are countless logistics to sort out.
In the digital age that we live in, ensuring that both parents are able to keep in touch with the kids means giving kids access to digital technology. But there is a tricky balance to strike, between allowing your kids freedom to use their phones as they wish, without interfering in their communications with their other parent, and keeping them safe as they navigate social media apps and potential spammers.
In this article we will take a look at some tips for co-parents who want to keep their kids safe while on their phones.
Clear Expectations, Clear Communication
One of the key elements of creating a successful co-parenting dynamic is to establish clear expectations and boundaries. Both parents should be willing to communicate their expectations and preferences when it comes to their kids' cell phone use. And equally both parents should be open to negotiating and listening to what the other parent has to say.
Alert the other co-parent far in advance of purchasing a phone or phone accessory for your child, so there is ample time to discuss how and when your child will be allowed to use the phone and whether they will bring the phone with them between houses. The last thing you want is for your child to feel they are carrying a "secret device" that one of their parents is not aware of. That would make it clear that both parents are not on the same page.
Consistency is key for maintaining a peaceful home atmosphere for the kids' sake, so both parents should agree on a clear set of rules before explaining them to the kids. If one parent household allows certain things that are restricted in the other home, power struggles and insecurity can result. Co-parents may want to consider drawing up a contract before they give their children free range to explore the internet and the world of social media.
With the rules clearly set down in writing, children can have a definite understanding of what is allowed and not allowed when it comes to phone use. And so can both parents. Drawing up a contract or tech management plan can clear up any potential misunderstandings and help co-parents work together to maintain healthy boundaries that both parties have agreed upon ahead of time, keeping tech rules consistent across both households. Or, if both households do not agree on the same tech management plan, establishing the written rules can help kids know what rules they are expected to abide by when they visit each home.
What Kinds of Risks Do Kids Face on Their Phones?
There are several types of risk that children can encounter while using a cell phone. Some of these can be filtered out more easily, such as setting parental controls to restrict access to websites with adult content, like pornography, black market trading sites, drug paraphernalia online shops, video sites that feature violent or sexually explicit content, or gambling websites. But there is another layer to keeping your kids safe while using their phones: cybersecurity.
Even people who already take precautions to protect their email inboxes and home internet connection from possible cyberattacks often forget that their phones also present a risk. In fact, 1 in 36 mobile devices already has high risk software installed. Social media apps like Facebook messenger, Snapchat, TikTok, or Instagram can provide a space for unsafe characters to access your children's personal accounts. This may come in the form of an innocent-seeming message or a message that appears to be coming from someone that your child already knows.
When a bad actor attempts to steal personal information, access login details, or pin the geospatial location of a phone or app user by impersonating someone that seems legitimate, it is called phishing. A hacker that uses phishing techniques can then install malware (malicious software) or spyware on the device in use. Without knowing they have done so, your child may accidentally grant a bad actor access to their personal device or to sensitive information, like your home address or credit card information.
Share Oversight Responsibilities
In order to keep your kids safe from potential hackers, spammers, or other bad actors, it is important to share monitoring responsibilities wherever possible. If you are comfortable with new tech, you can install monitoring software on all devices your child or children may use. This can help ensure that your children are not accidentally accessing pornography, gambling sites, or other forms of adult content that are inappropriate for their age group.
Both parents can agree to install apps like Qustodio, Kidlogger, and Family Shield, among others. Share the research to find the best tech monitoring app to satisfy the safety requirements for both households. Co-parents may want to split the cost of tech monitoring software, to ensure that they are on the same page when it comes to protecting their kids online and on apps.
Then, when you install the monitoring apps, you can set the notifications so that both parents receive alerts if there is some suspicious activity online. Co-parents can also agree to share their kids' log in details and passwords for every app across devices, so they can regularly check in and monitor activity as needs be.
Both parents should, however, be sure to respect the privacy of the other household. Some tech monitoring apps include real time live tracking information, including the child's whereabouts. Respectful co-parents should avoid using the tracking software as an opportunity to spy on the other parent household. Establishing healthy boundaries with both children and co-parents is key.
Working Together Across Two Households
Wherever possible, talk to your co-parent to communicate any concerns, apprehensions, or ideas you may have about your child's phone usage. The more consistent and clear both households are, the more peaceful a transition your child will have as they move across homes. If both co-parents are able to communicate, it it much more likely that your child will maintain consistent tech safety as they use their phone and other tech devices in both households.
Establish clear boundaries, stay firm, and be willing to work together with your co-parent and child to set up strong household rules that can protect your child and allow you to monitor phone usage.
Author of this article is Deb Smythe
November 20th is Universal Children's Day, a time dedicated to improving the welfare of all children. When two parents get divorced, children must transition into a new lifestyle as several aspects of their living situation are changed. Not seeing both parents all the time or having to split time spent with both of them may bring on a mix of emotions including feelings of confusion and guilt.
Mr. David Badanes Esq. of Badanes Law Office on Long Island shared his suggestions for co-parenting and helping kids cope with divorce in healthy ways.  
Create a Parenting Plan: Keeping in contact with your former spouse will help proactively avoid confusion and conflict regarding custody dates and times outlined in the court order. It is important not to argue about custody or visitation in front of your children. Once a plan is established, familiarize your child with the agreed-upon routine. This will help them find stability in all the changes going on around them. It is important for children to understand that both parents will still be present in their lives.  
Keep Conversations Age Appropriate: Divorce impacts children of all ages. When talking to your children about the divorce, tailor the conversation to their understanding. Since kids develop emotionally at different rates, the way you discuss divorce with an elementary-aged school child is different than the way that you would introduce the topic to a college-aged child. No matter the age of your child, ensure them that they are still loved by both of their parents. Maintaining positive relationships with both parents will help with the coping process.  
Validate Your Child's Feelings: Every child responds to divorce differently. A school-aged child may react to the divorce with moodiness and a desire for their parents to get back together. Adolescents may experience depression, aggression, and trouble focusing on their work. Make sure to reassure your child that the feelings they are experiencing are normal. Being a good listener will go a long way in helping your child adjust. You may also want to consider counseling for you, your children or family counseling.  
Keep Routines as Consistent as Possible: Children positively benefit from structure and routine. With all the changes that come along with a divorce, try and keep certain elements of their routine that are in your control consistent. It is also important to have a conversation with your child to see what they like or don't like about their current routines to see if any positive changes can be made. Making certain changes within reason can help with adjusting to a new lifestyle as it allows your child to feel heard. If your children split time between two households, discuss rules and boundaries with your ex-spouse to enforce similar rules in both homes. This will prevent conflicts between child and parent and between former spouses.
The circumstances surrounding every divorce are different and it is up to you to decide what is right for your children. If you are having trouble figuring out your co-parenting situation and would like some advice, there are plenty of resources available to you, including counseling for yourself or your child.  
 Author of this article, David Badanes, Esq. and the Badanes Law Office, P.C. provides real-world advice to help you through this challenging time. If you are contemplating getting a divorce, and need an attorney to represent you, call David Badanes and the Badanes Law Office today at 631-239-1702, email at david@dbnylaw.com. The Badanes Law Office has offices in Northport, Suffolk County and Uniondale, Nassau County.  
Please like us on Facebook, Instagram, Twitter, or LinkedIn to get important legal news, tips and articles.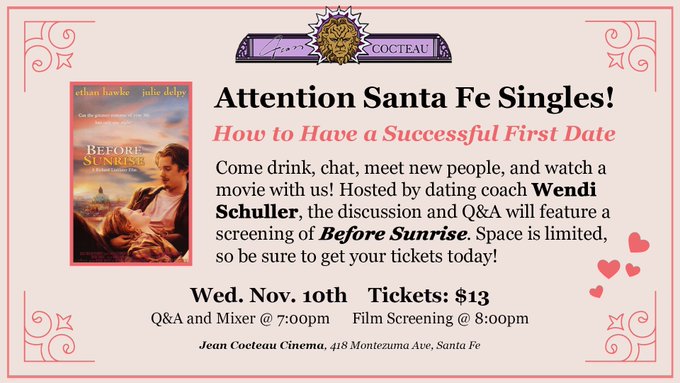 Secrets on how to have a great first date and have them wanting to see you again.
Raising a baby with your partner is an easy and loving experience because you both support each other while caring for your child together. However, raising a baby without your partner is really a challenging situation, especially if you are a woman.
The way you raise your kids highly affects their personality type, as explained in Baumrind parenting types. A single woman may have to work to fulfill her needs and take care of her child simultaneously. Handling both situations at the same time is challenging. However, If you have finalized your decision to raise your baby alone, you don't need to worry anymore. We have got some useful and practical tips that can help you a lot in this journey. We understand that the first few months will be tough for you, but you will get used to it with time. After few months, you'll start to love this experience.
Define some rules
Let your child know that you are the boss and they have to follow the rules no matter what. We are not saying about too many strict rules that make your child depressed, but they should know the time to enter or leave the house, limit the time on screen, self-care, and about good behavior. That's how your child will stay under your control and tend to become a well-mannered and obedient person in the future.
Encourage good behavior
You have to spend some time enforcing good behavior in your child. If your child behaves well or does something right, reward them for their behavior. That's how they will know that they have done something great. In response, they will try to do something even greater to please you. If they do something wrong, tell them that they have done wrong and need to fix it. You don't need to shout or correct their behavior with anger. You can just tell them politely, and they'll learn with time.
Maintain a positive relationship with your child
Children feel secure and loved when a mother maintains a positive relationship with them. You have to create a comfortable environment for them. Try following things to maintain a positive relationship.
Spend quality time with your child every day. You can talk about dinner, their favorite things, or toys. You can even watch tv with them.
Play different games with your child. It will help you create a strong bond with your child. Moreover, physical games also help in good physical and mental growth, which can be really beneficial for the child in the future.
Try to praise your child for their actions and good habits. Whenever they achieve something even, it's a small task. Say you are proud of them. Show your excitement for their achievement.
Always pay positive attention. You can hug or kiss them to show your affection. Your child should know that you love them more than anything in this world.
Spend time with each child alone
You should focus on this point if you have more than one child. It's good to spend time together as a family. However, spending some time alone with each child can help you understand them better. You can spend this time either by reading a book or just talking.
Maintain a balance
A single mother needs to maintain a perfect balance between work and family life. However, it is a tough situation for both parents as well because they have to figure out several things like who will pick up kids from school and who will make breakfast and dinner for them. However, a single mother has to perform all these duties because she doesn't have her partner anymore to support her.
She needs to make a perfect schedule to maintain the right balance between work and family life. You should know about your busy days in your week, so try to give extra time to your kid for the rest of the days. Try to spend the whole weekend with your kid. You can go out for a picnic, for a movie, or to the parks.
Managing budget
Managing your budget is important, and it's really tough for single mothers because they no longer have a partner to support the family expenses. Make a good estimate of your monthly expenses, then spend accordingly. You can divide the monthly expenses into two parts; variable and fixed expenses. Your fixed costs include house rent, loan payments,  and kids' school fees.
In comparison, the variable expenses include fuel cost, food, clothing, car maintenance, electricity bill, phone bill, and entertainment cost. You can do nothing in the fixed expenses because you have to pay them at any cost. However, you can reduce your variable expenses by using them smartly. Your variable expenses should be according to your budget. That's how you can efficiently manage your monthly budget without any worry.
Author is Rob Smith   info.babyswing@gmail.com
The Secret to Successful Dating
What: A six-part series developed to help singles navigate the dating world.
When: First Event: Wednesday, October 6th, 2021.
Where: Jean Cocteau Cinema, 418 Montezuma Ave, Santa Fe
Maybe you had a travel partner and lost them through divorce or death. People move away or develop health issues. What do you do when the travel bug bites you? Stay home? No way! Plenty of solo travellers told me they enjoy taking ocean or river cruises. They select ones with a specific dinner time and open seating. They have a blast interacting with others at large tables. They enjoy the group shore excursions and mingling at the activities onboard.
Safety in numbers
Before you go wandering around, inquire at the hotel front desk if there are any risky areas. They have pointed out on a map where to walk and the areas to avoid.  In Nairobi another tour member asked the hotel staff where the ATM was located. The desk clerk said "Across the street at the grocery store." He insisted upon escorting us there and even waited while we made a few purchases inside. He made sure we got back to the hotel without being robbed. Accept help and advice.
Wait until a group of people leave your hotel and go out with them. This discourages a thief from following you. People on their own have recommended finding a program where you take a walk with a local. They show the sights for a nominal cost or a tip. These informative walks can be booked ahead of time online or ask about it when you arrive at your hotel.
Safety in hotel rooms
Avoid a late-night break in when you are snoozing. There are special locks to put on the door from the inside to prevent an intruder from entering. This keeps a person out even if they pick a lock. Other travellers attach a string of bells to the hotel room door. They give a jingle warning when the door opens.
Consider a tour group
You get to places easily with pre-arrangements. You have companions, particularly when exploring more remote ruins, etc.  Tours do give down time to do activities on your own or with another member in your group. I have hiked glaciers, tramped around in the bush looking for lions and walked through jungles which I would not have attempted on my own. When a stop on the Kenyan tour became dangerous, it was instantly changed to another place. The tour guides are kept informed of the latest updates.
Tour groups are not just about sightseeing. They can be very active – climbing Mt. Kilimanjaro to a relaxing retreat in India. They have special interest ones, photography, cooking, motorcycling and more.  There are tour companies for solo travellers. Some wave the single supplement or match you up with a roommate.
New Travel Companions
My travel partners were my mum and two sons. She died and they flew the nest. I got an email from a river cruise company I had sailed with previously for an incredible price to fill a few cabins at the last minute. I called immediately, but the single supplement was a whopping 85%.  Wow! I decided not to go.
I had a coffee already scheduled with a friend an hour later and poured out my disappointment. She said "When is it? I'll go." We booked the cruise in Germany from the coffee shop table. We took three more together. Point is – talk up the cruise holiday with friends. You may find a new travel buddy.
That friend has now decided not to go abroad for the next few years. I was telling another one how much I missed these river cruises. She said "Do you want to go to Holland on one?" Her husband does not like to travel and we got a great deal. I had never thought to ask her since she is married. Looking forward to our cruise next summer.
Stay vigilant
There are ways to ensure you are safe and are returning with all of your possessions.  The big one is to stay alert to your surroundings. It is easy to consume extra alcohol when trying the local specialty concoctions. We let our guard down, lose a few inhibitions. We make new friends, and not everyone is what they seem to be.
It is easy to get distracted. When you have a bag on the floor, put the straps around your legs. Make sure handbag, rucksack, whatever, is attached to you in some way. A thief is quick to grab something from behind or underneath a chair.  In Honk Kong I kept a tight grip on my bags. When I got to my hotel room, I was missing one. How could that be possible?  I retraced where I had been and on the side entrance of the hotel on a step, was a piece of hot pink plastic. That was from my missing bag. The thief cut the handle with a razor. I was lucky to have only lost that one. I had made an abrupt turn to go up the stairs and there was not time to slash more of them.
Other tips
Dress like the locals. Women in minis with spaghetti straps in conservative countries can get unwanted attention. They may seem like any easy pick up for sex. If one is wearing jeans, sports shoes and baggy t-shirt while the other women are stylish, this screams tourist. You do not want to get mugged.
I take a carry-on suitcase and a tote bag. I wash out my clothes in a hotel or cabin sink. I take older undies and socks and toss them out to lighten my load. I do not carry a handbag, and instead wear a travel pouch with a strap across my chest, anchored by a safety pin. A small cloth bag has my book, sunscreen etc. in it.
The point is to have fun on holidays, but not be paranoid about looking for danger lurking around the corner. Listen to your gut instinct. If something or somebody does not seem right, then walk away. It is more important to leave a potentially dubious situation than to worry about hurting someone's feelings.
Author Wendi Schuller has travelled to around seventy countries. She is a moving on coach who especially helps people getting back into dating after a break up or divorce globalguidetodivorce.com/shop/    globalguidetodivorce.com/coaching/
She is a hypnotherapist, nurse and Neuro -Linguistic Programming (NLP) practitioner. She is a speaker whose goal is to inspire people to move on in their lives. She helps people transform their dating goals into reality.  She is passionate about international travel and helping wildlife thrive in their environments.  She wrote The Global Guide To Divorce and the children's book series Jack Jack The Cat.
Family attorneys soon realize that planning is the secret to success when it comes to court proceedings and trials. Preparation is also essential for increasing your likelihood of succeeding during mediation; here are 4 Practical Tips to prepare for mediation.
1. Choose Your Mediator Wisely to Improve Your Chances of Success in Family Law Mediation.
You may be familiarized with the mediators under evaluation, but examine the individuals involved in your situation and whether a certain mediator would effectively deal with you and your clients. In addition, consider the possible interaction between the mediator and your opposition. Mediators bring a variety of experience, skills, attitudes, and styles to their work.
The mediator who is ideal for settling a case involving complicated assets and property partition issues may or may not be the right person to mediate custody and support dispute. Therefore, it is worthwhile to investigate the mediator's background. It can also be quite beneficial to seek the opinion of colleagues who have already participated in mediation with a certain mediator. Finally, be ready for your defence attorney to disagree with you on the best person to manage the mediation.
Finally, be prepared for your defence attorney to disagree with you on the best candidate to manage the mediation.
2. Before mediation, present your argument to your mediator.
I have a law partner who meticulously prepares for depositions. His opinion is that a case is frequently won or lost during the deposition stage. One reason is that an effective deposition – one that you have fully prepared for – can enlighten the opposing party on the strengths and flaws of their case and drive the matter toward resolution. Similarly, preparing your mediators so that he or she can better grasp your case will significantly improve your chances of victory.
You must provide the mediator with the information he or she requires to prepare. This entails presenting a detailed position statement that not only clarifies your client's viewpoints but also admits where your case's shortcomings are. Share with the mediator your evaluation of what you feel are your client's main priorities or goals, as well as your opinion of what you think are acceptable and unreasonable requests and why. Send necessary pleadings or constitutional power with the position statement if applicable. Asset, liability, revenue, and cost schedules are also useful.
3. The mental states of the parties are critical.
Mediation can only be effective if everyone involved is in the right frame of mind. Therefore, at the start of each mediation, ask each side to promise to accomplish two things:
Be patient and have an open mind.
An open discussion is crucial because it emphasizes mediation's single biggest advantage over litigation or other conflict resolution approaches – flexibility. As a result, mediation is the finest platform for parties to substantially affect the specifics of their post-divorce life. Between them, the participants know everything there is to understand about their situation.
They understand what will make their life better or worse in the future. However, a trial court is restricted in its ability to learn about the parties and their concerns. Time restrictions, evidentiary requirements, and procedural barriers prohibit a trial judge from fine-tuning a ruling in the way that the parties can.
Mediation participants are not restricted by limiting circumstances. Perth Mediation offers us flexibility and the capacity to tailor an agreement to your client's case specifics. Positively engage your client for mediation. Be a proponent of the procedure. Make it clear to your client that, while mediation may not always succeed, when it does, everyone benefits.
Patience is also essential due to what we refer to as the "first rule of mediation," which is that the mediation process rarely obtains momentum in the first 2 or 3 hours. Instead, this initial phase is invariably occupied by the parties' urge to "vent" or "explain." While this stage of the process may appear pointless, it is frequently a necessary, therapeutic process that helps each party proceed with confidence that the mediator knows their case and, more significantly, their worries, aspirations, and dreams.
Also, start to prepare your client for the possibility that the mediator may spend a significant amount of time with the other side. Assure your clients that this does not imply that a mediator favours one party over the other. Each "round" of negotiation has its own set of dynamics. Good, productive time may be had by going over the state of the day with your customer – verifying what has been agreed upon and what concerns remain. One component of mediation that we feel is underappreciated is the chance to regroup and reflect on the problems at hand while the mediator is negotiating with the other party.
4. Successful Family Law Mediation: Final Closing 
Arrive for the mediation, certain that you will be effective. Prepare to conclude the talks by having an agreement developed and signed before the sides leave the mediation. If draught agreements have been exchanged, bring them with you on your notebook or iPad. Instead, make a version available for change to the mediators. It is not always feasible, but if the parties can depart with a signed agreement – their understanding – the sense of closure might begin to set in. At this time, you will have provided excellent service to your customer and, in certain circumstances, their children.
You can also begin preparing for your next effective Brisbane mediation.
Bio-
It might be difficult to choose the right mediator for your family conflict. However, their peers globally know our family law mediators team are leaders in professions.
All of our Mediators operate on a national and international scale. Therefore, we can assist you in resolving your family law case regardless of the nature of your family conflict or your location.
Depression can be debilitating, and it can permeate every part of your life. Just getting out of bed to go to work can be a major undertaking if you're struggling with depression. Divorce can trigger a major depressive episode that may seem endless when you're in it.
When you're going through a divorce, you're dealing with grief. Except instead of the death of a person, you're dealing with the death of a life. You have to let go of the future you planned, the lifestyle you lived, and the family you created. It's even harder if you're not the person who initiated the divorce. Usually the person who initiated the divorce has had time to think about it for a while, plan an exit, and mourn the life he or she lived. But the other person, who may have been taken by surprise, will have to go through those feelings, plus the shock of learning that the relationship wasn't going as well as he or she thought. The situation is exacerbated further if your partner is keeping your child from you or is trying to turn your child against you, leading you to feel the loss of both a spouse and a child. It's a heart-wrenching feeling and one that causes feelings of anger, sadness, and depression.
As much as you'd like to bury yourself under the covers and sleep until spring, you can't. Your kids depend on you to keep fighting for what is right, so you have to put one foot in front of the other and make it happen.
The following are some tips on how to deal with divorce and depression.
Keep communication open
It may be difficult, but you will have to communicate with your ex-spouse in ways that you might not have been able to do so before. However, due to your ex-spouse's malicious ways, it is best that you keep a paper trail of all communications both with your ex and your children so that nothing can be wrongly held against you. Try not to let interactions devolve into a fight, which will only add more stress and pain for your children. Speak clearly and calmly, and if it starts to become a battle, say something like, "I will speak to you about this later, when we are both calm," and hang up. Keep trying to communicate. If communicating with your ex is too painful or just downright impossible, stay in touch with your children as much as possible via letters, emails, cards, phone calls, texts, or video chat.
Keep the focus on the children
Children take divorce very hard and often feel it's their own fault. The fact that you are being kept from seeing your child makes it impossible for you to be able to remind them that absolutely nothing is their fault. Keep going, and let the future of being reunited propel you forward. Consider keeping a journal of all the things going on in your life so that you can share it with them once this horrible separation has passed. Show up to scheduled pick-ups even though you know deep down they won't be there. Make it a point to never speak negatively of your ex-spouse in front of anyone, especially your children. In everything you do, show that you have the interest of your child at heart, and let cool heads prevail. You might feel like lashing out, or leaving a voicemail really letting them have it, but keep your focus on what is most important — your children.
Keep self-care in check
Your mind is consumed with your mission to once again be reunited with your family, and in doing so you may find that your emotions are all over the place. Continue to take care of yourself by eating right, including introducing mood-boosting foods to your diet like avocados, wild salmon, kale, and spinach. Find ways to exercise regularly as well. Many people find that a smartwatch can help them achieve their fitness goals and monitor progress. You can shield your device with a protective covering to ensure it doesn't get damaged. You should also seek support for your mental health via a therapist, counselor, or trained coach like Wendi Schuller.
Don't let yourself feel guilty for continuing to pursue happiness. You need to be the best version of yourself you can be for your children, and actively implementing self-care into your life is a great way to do so. It can also be a healthy distraction from the pain you are feeling, and serve as an outlet for the mixed up bottle of emotions.
Remember that any major loss is going to be difficult, but you can do this. Practice self-care and allow yourself some time to grieve. Keep the vision of a brighter future for you and your family at the forefront at all times to motivate you on those days when all hope seems lost, because it isn't.
Divorce has an impact on many elements of your life, including your emotions and finances. It might have an effect not only on your disposable income but also on your credit and other assets. Use these five tips to improve your finances after your divorce.
When going through a divorce, one of the first activities you should do is get a credit record from one of the main credit reporting agencies. Obtaining a credit report and determining your credit score may appear to be a daunting undertaking, but it will only benefit you in the long run. In addition, this can assist you to figure out how much effort you'll need to accomplish to recover.
Severing financial connections with your spouse can significantly impact your credit, but fortunately, rebuilding your credit can be rather simple. Paying off any outstanding debts and making sure your payments are paid on time are the two simplest strategies to improve your credit. In addition, you should aim for a credit score of at least 700, as this will allow you to obtain loans and credit cards without paying excessive interest rates. Lenders view you as less risky if you have a better credit score.
Setting a budget is one of the initial things you should do after finalising your divorce. Most of the time, you're going from a two-income to a single-income household. Salary disparities can have a major influence on your discretionary money. Setting a budget is a simple process that can have a significant impact on your overall economic well-being.
To start, write a list of all your costs, whether they are basic necessities such as electricity and housing or alimony and child support. Then, each month, you should keep a detailed record of all your recurrent spending. After you've outlined all of your costs, figure out how much money you'll need to cover them all.
The next stage in constructing the perfect budget is to figure out how much money you make each month. Now, take your total revenue and subtract your total costs; the remaining money should be divided in half. Half of your money should go into savings accounts, while the other half can be utilised for fun or other non-essential purchases. This can help you turn your financial condition around on its own. In addition, having sums set aside for monthly costs and savings will help you avoid overspending.
Identifying Your Assets and Transferring Them Into Your Name
Identifying your assets is a critical step in the process of divorce. Trying to figure out what comes to you, what belongs to your spouse, and what belongs to both of you might appear to be a difficult task. However, depending on the state you live in, it is actually quite straightforward.
First, determine if the assets were purchased using individual or shared funds. Anything purchased with a personal credit card or cash belongs to the individuals. The tricky part is making joint purchases. In most cases, combined purchases include houses and other large-cost products.
Fortunately, the Court will assist you in determining who receives whose assets. Once you've determined which assets are yours, it's critical to transfer them into your own name. Your net worth is directly affected by your assets, which might help you qualify for other forms of financial assistance in the future, such as private lines of credit.
Close shared accounts and open new ones in your name.
The next stage in cutting financial ties with your ex-partner is to shut joint banking accounts and create new accounts with your own name, which is similar to splitting and shifting assets into your own. This will not only assist you in cutting financial links with each other, but it will also assist you in protecting your money during the process of divorce.  When creating new bank accounts, make sure to send this information to your divorce lawyer to protect the safety of your funds.
Ensure you do your study on banks to guarantee you're getting the most value for the money. Each bank has its own set of benefits and drawbacks. Banks with no fees are something you should seek for. Some banks even go so far as to waive credit checks in order to give you a second opportunity at banking. As already stated, divorce may negatively influence your credit, so finding a bank that offers a second opportunity at banking can be quite useful in decreasing financial stress.
Make a safety net or an emergency fund.
Finally, once you've created your own accounts, it's a good idea to set aside money for a safety net or an emergency fund. We recommend that you open a second savings account at a different bank and have a percentage of your paycheck put directly into it. Opening a bank account at a different bank makes it significantly more difficult to get your money; this reduces the incentive to use it. It doesn't have to be a significant sum of money, but simply putting away $10 to $20 per paycheck will assist ensure that you have some funds set aside for "just in case" situations.
With the stress of divorce, it may be very tempting to neglect the small things in life, such as your financial well-being. However, financial stress is unavoidable after a divorce, but several options and services are available to assist you in getting back on track and improving your financial health. We hope you find these money-saving suggestions useful and that you recover soon once your divorce is finalised.
Bio-
Suppose you find yourself at the crossing point of separation and divorce later in life. In that case, it is critical to seek the best advice from the Divorce Lawyers Gold Coast, who can help you navigate that new path and safeguard your financial and emotional well-being as you enter the best years of your life and start riding into the sunset. Working with a qualified Lawyer Gold Coast. can also allow you to settle your divorce finances without having to go to court saving you a lot of money and mental distress.
Before you make an informed decision, it's better to do thorough research not only on the web but also by visiting such a certain law firm from which you wish to have your lawyer.
You have to get one of the best to litigate your case and give your priority the most efficient response required, thus you need to choose smartly too.
Once you secure leads for certain lawyers, you can compare them with a divorce attorney Houston, or for divorce matters you can consider a divorce lawyer, Houston to ensure you have chosen the right person and are ready to get a legal go with such a person in the long run.
Conducting candidate interview  
It is one of the best ways to assess how much a lawyer would be helpful to you and it can be done by taking his or her interview.
This is also done to find out how the lawyer speaks of you, what are his or her ways to argue, and gives a proper idea to find out his or her litigate terms also.
Most attorneys do provide prior or the first consultation with no charge, and below are few questions that can be asked:  
What experience does the lawyer have in the type of legal matter?
How long have they been in practice?
What is their track record of success?
How much percentage of their expertise focuses on your legal problem?
Any special skills or certification they do have?
What is their common fee and how it's structured?
Do they carry malpractice insurance? If so, how much?
Do they ask for subordinates? If yes, what are their rates?
Any outsourcing they do to cover key legal functions?
Any additional cost involved apart from lawyer's fees?
In how many separate sessions you have to be billed?
Any references to provide from other clients?
Do they have any written fee or represent an agreement
How will they inform you on the development of your case?
Decisions to choose  
Do keep in mind that higher fees don't mean you have been attained with a more qualified attorney and a rock bottom fee can also signal problems, inexperience, or even incompetence.
After interviewing the lawyer, thus here are these few questions you should ask yourself to confirm the person to litigate:
Is the lawyer experience and strength compatible with your legal need?
Did they provide prompt and polite responses to your questions?
Are they, someone, with whom you feel comfortable?
Are you confident that they possess the skill to handle your case?
Are you happy with fees and the way they are structured?
Are you also comfortable with terms of fee and representation agreement? 

If you are still not happy with such legal professionals, you can consider a Family law attorney, Houston for family matters, and in case of divorce, you can ask for a Divorce lawyer, Houston and the services you will get would surely help you in a much better response.
Ask other attorneys  
Lawyers are mostly familiar with the skills of other lawyers, certain attorneys can assist you with information on others that you may not be able to find in a book or even online. Such information may comprise legal ethics, legal manners, practice habits, and competence that can play a big role to choose any lawyer in Houston. It's better to have a piece of advice from an attorney on what type of lawyer you want and it would help to sort out your problems around.
Conducting a background check
Before hiring a lawyer, it's also essential that you contact a legal disciplinary agency to find the lawyer's standing in the bar. Further, also review the legal disciplinary agency through online listings that would be easily available on the web directory and find how much it's active.
You must need to check references, especially in case you have hired an attorney through the web, and also consider peer rating reviews on such cases before hiring. Peer review raiding provides the legal ethics and standard of an attorney generated through evaluation by other legal members and standing personnel within the United States and Canada and should reflect the ultimate status.
Touring the lawyer's office  
A lawyer's office would lastly give you a very brief idea how he or she deals all things, so request them a tour and it should be beyond the place where you met like a conference room and your tour should be of the entire place.
Consider these factors, while you are on a visit:  
Is the law office efficient, well-arranged, neat, and smoothly runs?
What kind of support staff does the lawyer employ?
Does the staff appear friendly and helpful?
Is the lawyer's office local and easily accessible?
Is a large space of his office unoccupied?
Finally watch for red flags like mass dismay, unhappy staff, and large empty portions to be filled.
Conclusion  
This is how you can choose any  Houston family law attorneys for handling your family matters and you need to choose them carefully. Make sure you ask sharp questions, get polite responses and solve it all within your reach to settle it out and you will get a perfect lawyer for yourself.